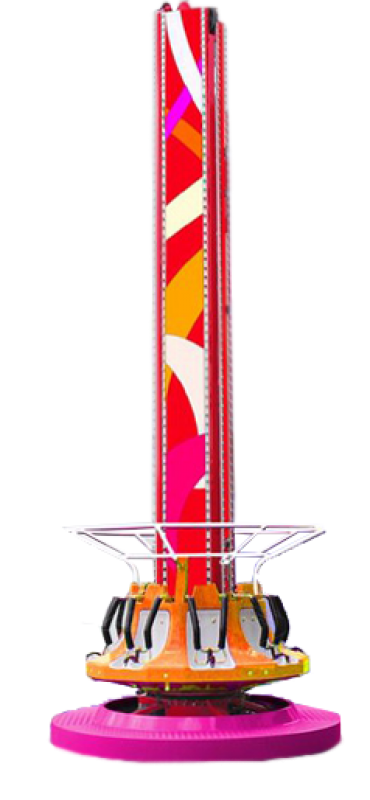 Other Rides
Drop N Twist
Description
This tower thrill ride made in Italy is available in a variety of different sizes (height and capacity). Each version comes complete with multiple ride patterns including shot, drop and bounce.
As the gondola moves up and down it also rotates, either clockwise or anticlockwise. A "slow" mode also allows operators to offer the ride as an observation tower.
- Different sizes and designs available.