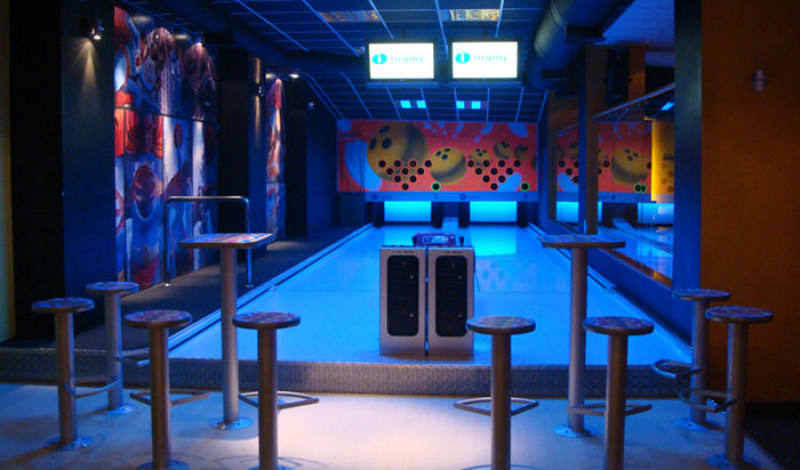 Bowling
Bowling Cafe
Brand

Imply

Dimension

Players

2
Description
Bowling Café is the ideal solution to transform small or neglected spaces within your leisure venue into a Family fun, and highly profitable entertaining area. Bowling Café utilizes the same technology as official ten pin bowling, however the reduced overall dimensions of Bowling Café lanes allows the attraction to be installed in smaller and more refined spaces. Bowling Café lanes can be customisable and Highgate will work closely with you to maximise the use of space allocated.
?
Bowling Café offers a full ten pin bowling experience without the hassle of needing full time staff and allows participants to enjoy their games without the need of special bowling shoes. Official size bowling balls are used on all Bowling Café installations to emphasis the ten pin bowling experience. The system is low maintenance and comes with low operating costs enabling a high return on investment with minimal input.
?
Bowling Café systems include a Command Centre console, Overhead LCD Screens, Lanes with Wood Phenolic Synthetic Laminates plus Official Imply Balls and Pins. The Command Centre console can be custom designed to accept tokens, coins, notes or Smart Card and does not require employees for service.
To add to the experience for your client, optional accessories can be added to your customised installation including Promotional Panels displayed during the re-setting of the pins, automatic bumpers and a Management Central system which allows you to generate reports and monitor the system via an online portal.
- 17.03m and 20.1m lanes available